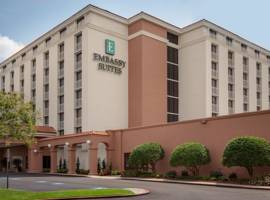 Join us for the 27th annual meeting of the LA AAP!
Dates: August 17-19, 2018
Location: Embassy Suites
4914 Constitution Ave.
11:00-12:00 pm
12:00-12:15
12:15-12:45
12:45-1:15
1:15-1:45
1:45-2:00
2:00-2:30
2:30 -3:00
3:00 – 4:00
4:00 – 4:15
4:15 – 4:45
4:45- 5:30
5:30-7:00
Registration / Box Lunch
Welcome & Introductions
"The Business of Vaccines" Paul Vanchiere, MBA
"Social Media: A Beginner's Guide" Joshua LeBlanc, MD, FAAP
"Effectively Monitoring Your Practice's Financial Performance" Paul Vanchiere, MBA
Q&A
Break / Exhibits
"Child Food Insecurity in Louisiana: The Scope of the Problem & What Can be Done" – Kimberly Mukerjee, MD, MPH
"Epigenetics, Early Brain Development, and New Roles for Pediatricians" Colleen Kraft, MD, FAAP
Q&A
Break / Exhibits
Panel Discussion (Pending)
Resident Posters & Social
7:15-8:00 am
8:00-8:15
8:15-9:15
9:15-9:30
9:30-10:00
10:00 – 10:30
10:30 – 11:00
11:00 – 11:30
11:30 – 11:45
11:45 – 12:00 pm
12:00 – 1:00
1:00 – 1:30
1:30 – 2:00
2:00 – 2:30
2:30 – 2:45
2:45 – 3:15
3:15 – 3:45
3:45 – 4:00
4:00 – 4:15
4:15 – 5:30
5:30 – 7:00
Registration / Breakfast / Exhibits
Welcome & Introductions
Resident Presentations: LSU New Orleans- Victoria Habet, DO- "Early Congenital Syphilis: Common But Not So Much"
Tulane/Ochsner – Laura Rachal, MD "HIV and the Adolescent"
OLOL – Melissa Holland, DO "Mineral Deficiency Masquerading as Staphylococcal Scaled Skin Syndrome"
LSU Shreveport – Farbod Bahadori-Esfahani, MD "Burrowin Bugs in a 5 Week Old That "Mite" be Difficult to Diagnose"
Q&A
Break / Exhibits
"The Microbiome: Synergy Between Us and Our Flora" John Bradley, MD
"Diarrhea in Children: The New IDSA Guidelines" Larry Pickering, MD
"Grapes of Wrath: Staphylococcal Skin and Soft Tissue Infections in Children" C. Buddy Creech, MD
Q&A
AAP Update – Colleen Kraft MD Lunch –
LA AAP Annual Business Meeting and Awards
"Did I Order the Right Test?" Michael Bolton, MD, FAAP
"New Antibiotics and New Insights into Old Antibiotics" John Bradley, MD
"Herpes are Like Diamonds, They're Forever" C. Buddy Creech, MD
Q&A
"Lessons Learned Following Vaccine Approval" Larry Pickering, MD
"Vaccine Update: What's New?" Joseph Bocchini, Jr, MD, FAAP
Q&A
Break / Exhibits
Master Pediatrician Session  Ernest A. Kiel, MD & Sheila L. Moore, MD 
Social
7:15-8:00 am
8:00-8:15
8:15-8:45
8:45 – 9:15
9:15 – 9:45
9:45 – 10:00
10:00 – 10:15
10:15 – 10:45
10:45 – 11:15
11:15-11:45
11:45 – 12:00
12:00 – 12:15
Registration / Breakfast
Welcome & Introductions
"ABC of CBC" Raj Warrier, MD, FAAP
"Effective Mitigation of Allergen-Induced Asthma" John C. Carlson, MD, PhD
"Disaster Preparedness for Pediatricians: How to Prepare Your Practice and Your Patients!" John A. Vanchiere, MD, PhD, FAAP
Q&A
Refreshment break
"Evaluation Of Bleeding Disorders in Children" Raj Warrier, MD, FAAP
"Transitioning Pediatric Patients to Adult Primary Care" Andrew Siegel, MD
"Bringing Mental Health Services to Children: Opportunities for Improving Child Mental Health Service Access in Louisiana" Mary Margaret Gleason, MD, FAAP
Q&A
Wrap up & Adjourn
Continuing Education Credits
This activity has been planned and implemented in accordance with the Accreditation Requirements and Descriptions of the Accreditation Council for Continuing Medical Education (ACCME) through the joint providership of Our Lady of the Lake and Louisiana Chapter of the American Academy of Pediatrics.  Our Lady of the Lake is accredited by the LSMS to provide continuing medical education for physicians.
Our Lady of the Lake designates this live educational activity for a maximum of 15.00 AMA PRA Category 1 credits™.  Physicians should claim only the credit commensurate with the extent of their participation in the activity.  Other attendees will be given a Certificate of Attendance which may be used to obtain continuing education credit with respective boards/professional societies.
In accordance with LA AAP policy, all committee, planning, and faculty members have signed a conflict of interest statement in which they have disclosed any significant financial interests or other relationships with industry relative to topics they will discuss at this program.  At the beginning of the program, faculty members are expected to disclose any such information to participants.  Such disclosure allows the participant to better evaluate the objectivity of the information presented in lectures.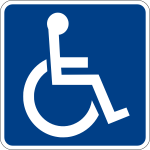 LA AAP fully complies with the legal requirements of the ADA and the rules and regulations thereof.  If any participant of the program is in need of accommodations, please submit a request in writing to Taryn Daigle at taryn.daigle@laaap.org.
The Louisiana Chapter of AAP is applying for contact hours of Nursing Continuing Education. Please check back for updates on contact hours.
Friday Poster Session/ Social
Saturday Business Luncheon
Saturday Presidents Social