Legislative Update on Scope of Practice: The 2016 Regular Session adjourned on Monday June 6, 2016. The good news– Sen. Barrow's bill to eliminate the collaborative practice agreement between nurse practitioners and physicians did NOT advance off the house floor; however Senator Barrow did file several resolutions on the last few days around this issue. The bad news– Senator Mills' bill that allowed for direct access to physical therapist was signed by Governor John Bel Edwards on Monday, June 6, 2016 and became Act 396 of the 2016 regular session. It became effective on the date of signature.
In this Edition
Upcoming Events:
DHH Secretary Celebrates Declines in Teen Birth Rates
Thursday, May 12, 2016 Ι Contact: Samantha Faulkner; 225.342.9010, samantha.faulkner@la.gov
Baton Rouge, La. – Both Louisiana and the nation have experienced declines in teen birth rates over the past decade, and Secretary Rebekah Gee of the Department of Health and Hospitals says that's something to celebrate. Teen girls who become mothers are much less likely to complete high school. Teen fathers also see a decline in graduation rates.
"Fewer teen births means that more of our children will be able to reach for their full potential, complete their education and have a better chance at lifelong success," said Gee.
In 2007, Louisiana's teen birth rate was 55.9 per 1,000 girls aged 15 to 19. The most recent figures from 2014 show that rate is now only 35.56, which is a decline of 36.4 percent. Rates declined especially sharply among black teens, with a greater than 44 percent decline in the number of births to teenage girls.
The benefits of delaying pregnancy expand beyond the parents. According to youth.gov, children born to teens are more likely to:
• have a higher risk for low birth weight and infant mortality;
• have lower levels of emotional support and cognitive stimulation;
• have fewer skills and be less prepared to learn when they enter kindergarten;
• have behavioral problems and chronic medical conditions;
• rely more heavily on publicly funded health care;
• have higher rates of foster care placement;
• be incarcerated at some time during adolescence;
• have lower school achievement and drop out of high school;
• give birth as a teen; and
• be unemployed or underemployed as a young adult.
Through Title X funding, DHH's Bureau of Family Health provided services to over 8,000 Louisianans under the age of 19 in parish health units throughout the state. Services provided through the Title X funding included education and counseling on family planning, STD prevention, resisting sexual coercion and more.
"I'm very proud to applaud the accomplishments of my colleagues and staff at the Bureau of Family Health. Their hard work is clearly paying off for Louisiana and creating a better future for our children," Gee stated. "It's clear that preventing teen pregnancy is both valuable and doable. Our efforts are working, and I hope Louisianans everywhere join me in celebrating this improvement."
The Louisiana Department of Health and Hospitals strives to protect and promote health statewide and to ensure access to medical, preventive and rehabilitative services for all state residents.To learn more about DHH, visitwww.dhh.la.gov. For up-to-date health information, news and emergency updates, follow DHH's Twitter account and Facebook.

---
Memos to all VFC Providers
Hurricane Preparedness 2016 and Sanofi ActHIB vaccine
Memos to all VFC Providers! ActHIB now has a new NDC number and as a reminder at the beginning of the hurricane season, we are encouraging all providers to review and update their emergency vaccination storage planning:
Hurricane Preparedness 2016
Sanofi ActHIB vaccine
---
Medicaid/ Bayou Health
Louisiana Receives Approval for Unique Strategy to Enroll SNAP Beneficiaries in Expanded Medicaid Coverage
Wednesday, June 1, 2016 Ι Contact: Samantha Faulkner; 225.342.9010, samantha.faulkner@la.gov

Baton Rouge, La. – Yesterday, the U.S. Department of Health and Human Services announced that Louisiana has received final federal approval to enroll residents in Medicaid using data from the Supplemental Nutrition Assistance Program (SNAP), more commonly known as food stamps. With this approval, Louisiana has become the first state in the country to receive approval to both determine Medicaid income eligibility and enroll people receiving SNAP benefits using this special "fast-track enrollment process."
The authority granted by the Centers for Medicare and Medicaid Services (CMS) allows the state to enroll individuals who are certain to be eligible for Medicaid without the need for a full Medicaid application because the financial eligibility requirements for Medicaid and SNAP are nearly identical and non-financial eligibility requirements are also already met.
Governor John Bel Edwards thanked CMS for expediting the approval of the state plan amendment, the formal request to make a change to the Medicaid program, to allow for the automatic enrollment of SNAP enrollees, as it will allow more people to get health care coverage as soon as July 1.
"Under Secretary Rebekah Gee's leadership, the Department of Health and Hospitals identified this approach as an innovative way to efficiently enroll people in Medicaid who already meet the financial requirements for food stamps. Because of this opportunity they will not have to go through a second application process in addition to the one for SNAP to receive Medicaid coverage. By coordinating efforts with the Department of Children and Family Services (DCFS), vulnerable Louisianans who could otherwise fall through the cracks and remain uninsured will get health care coverage beginning on July 1," said Edwards.
Dr. Gee added that other states have used a similar enrollment strategy through a Medicaid waiver. However, unlike the strategy CMS approved for other states, the plan approved for Louisiana will allow the strategy to be used at annual renewal as well as for the initial enrollment, and its use does not require the state to experience system constraints.
"Our Medicaid expansion team has identified more than 105,000 SNAP recipients that can be enrolled through this innovative strategy. We are mailing them letters in yellow envelopes, and people can expect to receive those between June 1 and June 10," said Gee. "Partnering with both CMS and DCFS means that people can apply for two of life's most basic needs, food and access to medical care, at one time and with only one application."
In addition to making it easier and more convenient for those who are eligible for Medicaid and SNAP, there is also a significant cost savings to the State. This innovation will save more than 52,000 man hours that would otherwise be spent by eligibility workers when enrolling this population, saving the State over $1.5M in estimated pay and benefits costs in addition to any associated administrative costs.
Questions and Answers
Question: How is Louisiana's strategy for SNAP-assisted enrollment different from the strategy already used by at least six other states to enroll people quickly into Medicaid through Medicaid waiver authority?
• Waiver authority allows the state to enroll individuals who are "highly likely" to be eligible for Medicaid, but the actual income eligibility determination is deferred until later and must still be made. State plan amendment (SPA) authority authorizes the state to use SNAP household gross income to determine that an individual is "certain" to be income eligible for Medicaid.
• Waiver strategy approval is dependent on eligibility systems constraints. SPA strategy does not require eligibility systems limitation and is sustainable.
• Waiver authority is intended for initial enrollment only (CMS has approved continuations for one year for some states). SPA authority is not time limited and allows the state to use the strategy at regular annual renewals, including ex parte and administrative renewals. This will help ensure the future retention of individuals enrolled into Medicaid through this low-touch strategy and the sustainability of the associated administrative savings.
Question: Louisiana's current SNAP enrollment as of February 2016 was 872,223, so targeting ~105,000 individuals for SNAP-assisted enrollment seems low. Why not enroll more SNAP recipients using this new method?
• It is important to note that more than 185,000 newly eligible adults who have been receiving limited Medicaid benefits through Take Charge Plus and Greater New Orleans Community Health Connections (GHOCHC), many of whom get SNAP, have already been automatically enrolled in Healthy Louisiana for coverage beginning July 1. Additional factors were applied to target only those adults certain to be eligible in the New Adult group. Children and adults who were already eligible under pre-Medicaid expansion rules are not included in the 105,000.
Question: What is a SNAP Medicaid offer letter and how must an individual respond?
• The offer letter informs the person getting SNAP benefits that they can enroll in Medicaid. The letter is pre-populated with the names of the SNAP household members and asks the individual to answer four yes/no questions to gather information not included in SNAP data and provide a signature. This can be done by phone, fax, email or regular mail. A copy of the offer letter can be found by clicking here.
Question: What does Louisiana expect the rate of response will be to the SNAP offer letters?
• The state believes we can achieve 50 percent enrollment or higher based on the response rate in other states and the actions we are taking to raise awareness of the option. Take up in Arkansas and West Virginia were initially 46 percent and 41 percent, respectively.
Question: What is DHH doing to increase the response rate to the SNAP offer letters?
• DHH consulted with national and state experts in literacy and readability of written materials for creating the offer letter.
• Offer letters will be mailed in distinct, canary-yellow envelopes rather than the standard white envelopes.
• Using multiple outreach efforts to encourage recipients of yellow offer letters to respond. These efforts have included announcements through the news media, DCFS (which administers SNAP in Louisiana), community partners, health care providers and the five Healthy Louisiana managed care plans.
Question: What is DHH's estimate for administrative savings for each person enrolled through the SNAP enrollment strategy?
• The strategy is expected to reduce the eligibility processing time for the Medicaid agency after they receive the request to enroll by an average of 25 minutes. SNAP enrollees who receive an offer letter will already have a pending case in the Medicaid eligibility system that is ready to approve. There will be no system checks to verify income and citizenship as they have already been established for SNAP, no data entry to set up either the household or case in the eligibility system, no paper or telephone application questions or input to process, no follow up phone calls and no additional documentation for the Medicaid eligibility worker to complete.
If Medicaid can enroll 50 percent of targeted SNAP individuals who would otherwise complete a full application for Medicaid expansion, the reduction in eligibility man hours to enroll 52,500 individuals would be about 52,626 hours, saving the State over $1.5M in estimated pay and benefits costs in addition to any associated administrative costs.
The Louisiana Department of Health and Hospitals strives to protect and promote health statewide and to ensure access to medical, preventive and rehabilitative services for all state residents. To learn more about DHH, visitwww.dhh.la.gov. For up-to-date health information, news and emergency updates, follow DHH's Twitter account and Facebook.
FFS Provider Memo Posted – FFS Medicaid Pharmacy Counseling and Delivery Logs
http://www.lamedicaid.com/provweb1/Pharmacy/FFS_Counseling_and_Delivery_logs.pdf
MCO Provider Calls Moving to Weekly Format in May
Friday, April 15, 2016 | Contact: bayouhealth@la.gov
Beginning in May, the daily noon provider calls related to the integration of mental health and substance use services into Bayou Health will shift to a weekly call on Wednesdays only. The Department of Health and Hospitals (DHH) will co-host the calls with the Managed Care Organizations (MCO) through the middle of September 2016. Each week a different MCO will participate in the calls, giving providers the opportunity to make comments or ask the MCOs questions, and DHH the chance to keep providers up to date with announcements. Providers may continue to email questions or concerns to bayouhealth@la.gov if you are unable to resolve your issue with the MCOs. All provider types are welcome to participate on the calls. The call schedule will be as follows:
• May 4, 2016 – Aetna
• May 11, 2016 – Amerigroup
• May 18, 2016 – AmeriHealth Caritas
• May 25, 2016 – Louisiana Healthcare Connections
• June 1, 2016 – United Healthcare Community Plan
• June 8, 2016 – Aetna
• June 15, 2016 – Amerigroup
• June 22, 2016 – AmeriHealth Caritas
• June 29, 2016 – Louisiana Healthcare Connections
• July 6, 2016 – United Healthcare Community Plan
• July 13, 2016 – Aetna
• July 20, 2016 – Amerigroup
• July 27, 2016 – AmeriHealth Caritas
• Aug. 3, 2016 – Louisiana Healthcare Connections
• Aug. 10, 2016 – United Healthcare Community Plan
• Aug. 17, 2016 – Aetna
• Aug. 24, 2016 – Amerigroup
• Aug. 31, 2016 – AmeriHealth Caritas
• Sept. 7, 2016 – Louisiana Healthcare Connections
• Sept. 14, 2016 – United Healthcare Community Plan
All calls will take place from noon until 1 p.m. The call-in information is as follows:
• Call-in #: 1-888-636-3807
• Access Code: 1133472
DHH offers providers numerous avenues for reporting and resolving issues related to Bayou Health. Please refer to Information Bulletin 12-27 posted on www.makingmedicaidbetter.com. This bulletin also includes contact information for each of the MCOs.
For news specifically pertaining to the integration, you can click on the "Behavioral Health" tab onwww.makingmedicaidbetter.com. To automatically receive updates and releases from the Department regarding the integration, subscribe to the "Integrated Health Care" newsletter.
Healthy Louisiana Informational Bulletins for Providers
Informational Bulletins cover a variety of topics related to Bayou Health, and all are available here.
Health Plan Advisories
Health Plan Advisories are available at http://new.dhh.louisiana.gov/index.cfm/page/1734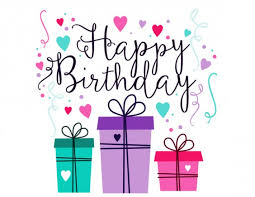 6/1 Danny Scott Wood, MD, FAAP
6/2 Merrill Laurent, MD, FAAP
6/3 Alicia Kober, MD, FAAP
6/4 Sandra Franz, MD, FAAP
6/4 Todd Pullin, MD, FAAP
6/5 Jennifer Parkerson, MD, FAAP
6/5 Meredith Walker, MD
6/6 Courtney James, MD
6/6 Diane Kirby, MD, FAAP
6/8 Joy Storm, MD
6/9 Margaret Duncan, MD, FAAP
6/9 Adela Pratt Dupont, MD, FAAP
6/9 Tami Hinz, MD, FAAP
6/9 Richard Howes, MD, FAAP
6/9 Dorothy Knutsen, MD
6/10 Cristina Giles
6/10 Angelle Klar, MD, FAAP
6/10 Reita Lawrence, MD, FAAP
6/11 Elizabeth Adams, MD, FAAP
6/11 Matthew Fletcher, MD, FAAP
6/11 Charice Hebert, MD, FAAP
6/11 Theodore Lee, MD
6/11 Roger Rholdon Sr., MD, FAAP
6/12 Leslie Carter-King
6/12 Leslie King, MD
6/12 Donald Mack, MD, FAAP
6/12 Sonia Sharma, MD
6/12 Aaron Thompson, MD, MPH, FAAP
6/13 Michael Crapanzano, MD, FAAP
6/13 Lawrence Simon, MD, FAAP
6/14 Daniel DiGiacomo
6/14 Jay Goldsmith, MD, FAAP
6/14 Theodore Irra, MD, FAAP
6/14 Carl Robinson, MD, FAAP6/15 Maxie Davie, DO
6/15 John Vanchiere, MD PhD, FAAP
6/15 Nirupma Verma, MD, FAAP
6/16 Abbey Carroll, MD, FAAP
6/16 Mia Singleton-Ben, MD, FAAP
6/17 Carlos Murillo, MD
6/18 Lisa Le, MD, FAAP
6/19 Elizabeth Bowles, MD
6/19 Kelly Londeree, MD, FAAP
6/19 Christina Piron, MD, FAAP
6/20 David Holmes, MD
6/20 Linda Keefer, MD, PhD, FAAP
6/24 Andrea Ocmond, MD, FAAP
6/24 Adijat Olanrewaju, MD
6/25 Rebekah Dickman, MD
6/25 Nicole Sheldon, MD
6/25 Mallory Smith, MD
6/25 Danielle Stewart, MD
6/26 Dana Rivera, MD, FAAP
6/27 Mary Hulin, MD
6/27 Lawanda Lamar-Bellamy, MD, FAAP
6/28 Edwin Lin, MD, FAAP
6/28 Lucas Puttock, DO
6/28 James Robinson
6/29 Jeffrey Surcouf, MD, FAAP
6/30 Margot Eason, MD, FAAP
---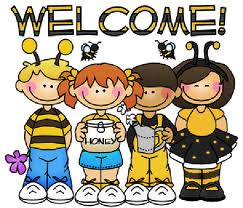 Please join us in welcoming our newest member to the LA Chapter of the American Academy of Pediatrics. There is strength in numbers and we are so glad you have chosen to add your voice to the more than 700 Louisiana Chapter members who are speaking out on behalf of the Children of Louisiana and the profession of Pediatrics.
Kelli Dooley David, CPNP-PC
Jessica Grieger
Tim Jaeger
Vijay Nijjar
Courtney Rozbitsky
Stacey Soileau, MD, FAAP
---
SUDIA Recipe: Easy Cheesy Calzone
This individual stuffed pizza is filled with pizza sauce and a cheesy broccoli filling.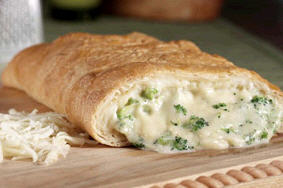 Ease: Moderate
Yield: 8 servings
Preparation time: 10 minutes
Cook Time: 30 minutes
Source: Elizabeth Ward, M.S., R.D.
Ingredients
16 ounces prepared pizza dough
1/2 cup pizza sauce
2 cups sandwich rolls part-skim Mozzarella
3 cups cooked chopped broccoli, drained
1 tablespoon butter, melted
Directions
Preheat oven to 400°. Coat a baking sheet with nonstick spray.
On a lightly floured surface, roll dough to form a 9-x14-inch rectangle, about 1/4-inch thick. Transfer to prepared baking sheet.
Spread pizza sauce over half of dough. Sprinkle cheese over entire piece of dough to within 1/2 inch of edges.
Layer broccoli on one half of the long side of the dough. Fold dough in half over cheese and broccoli filling.
Seal edges by pressing with the tines of a fork. Prick top. Brush top with butter.
Bake 20-25 minutes or until crust is lightly browned. Allow to cool 5 minutes before slicing.
For more information and recipes visit www.southeastdairy.org
---
Upcoming Events
Tulane Saturday Pediatric Series

Updates on Adolescent Health
Saturday, June 11, 2016
Registration 9:00 am – 10:00 am
Conference 10:00 am – 1:30 pm
Presented by
Tulane University School of Medicine Department of Pediatrics
and the Tulane University Center for Continuing Education
Location
Ralph's on the Park
900 City Park Avenue
New Orleans, LA
Topics are scheduled to include:
Update on Contraceptive Methods
Screening and Treatment of Sexually Transmitted Diseases
Adolescent Well Visits
Adolescent Consent and Confidentiality
This activity has been approved for AMA PRA Category 1 Credit™.
Registration Fee is $35
Online registration will be open 5/1/16 at http://tulane.edu/cce/
---
Red River Potpourri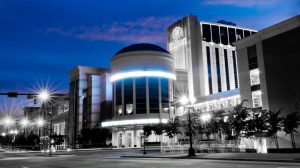 August 19-21, 2016
Shreveport Convention Center
Shreveport, LA
Registration details will be forthcoming
www.womansfoundation.com
Call us for more information 337.988.1816
Red River Potpourri is presented by The Louisiana Chapter of the American Academy of Pediatrics
For all the latest updates, go to: www.laaap.org/2016potpourri