Our Mission
To be advocates for all children in Louisiana
Priorities
Dedicated to promoting the interests of Louisiana pediatricians in the American Academy of Pediatrics.

Dedicated to increasing involvement of pediatricians in the legislative arena to positively influence the quality of pediatric practice and the welfare of children in Louisiana.

Dedicated to increasing pediatricians' knowledge of and participation in legislative and advocacy activities at a local level.

Dedicated to building coalitions with other organizations working towards improving children's health and well-being.
Chapter Leadership
President
Rachel Chatters, MD, FAAP
Lake Charles

Vice President
Joseph Bocchini, Jr., MD, FAAP
Shreveport
Secretary/ Treasurer
Kim Mukerjee, MD, FAAP
New Orleans
Early Career Physician
Bridgett Foreman, MD, FAAP
Alexandria
At-Large Members
Elizabeth Seither, MD
Baton Rouge
Ann Kay Logarbo, MD, FAAP
Slidell
Immediate Past President
John Vanchiere, MD, PhD, FAAP
Shreveport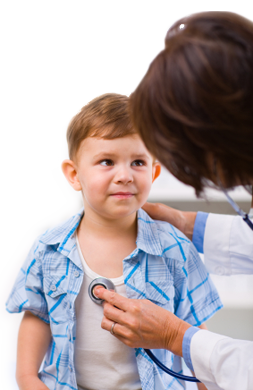 Louisiana Chapter Committees
Purpose of Committees
LA AAP depends on the active participation of its members to accomplish the Chapter's objectives.  One of the most important areas of service is through membership on committees.  By carefully recruiting volunteers with interests in each committee's mandate, LA AAP can leverage its human resources to achieve the best results.
Regional Louisiana Pediatric Societies
Baton Rouge Pediatric Society
Northwest Louisiana Pediatric Society