The 2022 LA AAP COVID-19 Resource Toolkit is divide into several sections to make it as user-friendly as possible. CLICK HERE to view the toolkit in its entirety online. CLICK HERE to download the full toolkit as a pdf. To access a specific section, click on the section name and you will be directly to a webpage specific to that section. You will also be able to download a pdf version of each from the respective page.
Sections: Templates | Flyers/ Handouts | Social Media | Additional Resources
Louisiana Chapter leadership offers encouragement to their members and all healthcare providers on the front lines. #WeAreHereForYou
Dr. John Vanchiere and Dr. Joseph Bocchini, Jr. delivered Grand Rounds on Mach 26th- Covid-19 Update
Our Lady of the Lake Pediatric Residency Program shares the message #WeAreHereForYou
LSUHSC- New Orelans Pediatric Residency Program shares the message #WeAreHereForYou
LSHSC- Shreveport Pediatric Residency Program shares the message #WeAreHereForYou
Tulane/ Ochsner Pediatric Residency Program shares the message #WeAreHereForYou
LA AAP encourages everyone to Wash You Hands with Baby Shark
For Families
Cloth Face Coverings for Children During COVID-19 

Sesame Street In Communities has videos and activities for caregivers to go through/use with children.  From Talking about COVID19 with children to videos teaching how to wash your hands.  It also has activity books for kids who have experienced trauma, and lots of other topics.
Northwest Louisiana Pediatric Society Publication: Guidance to Families Regarding COVID-19- Download
Flyer: Supporting Children & Adolescents Isolated Due To Coronavirus (COVID-19)
NPR Link- Just For Kids: A Comic Exploring The New Coronavirus
TIKES Early Childhood Mental Health Consultation
Need support caring for young children during the COVID-19 pandemic? TIKES Early Childhood Mental Health Consultation is providing mental health consultation (MHC) services via telephone or a telehealth web based platform during the COVID- 19 pandemic. Download the flyer for details.
Positive Parenting & COVID-19: 10 Tips to Help Keep the Calm at Home
Coloring Pages from LSU Athletics
LSU Athletics is offering a variety of downloadable coloring pages for their fans both young and young at heart. Go to http://lsul.su/2wP8NiD to download your coloring pages today. Don't forget to tweet your masterpiece to @LSUSports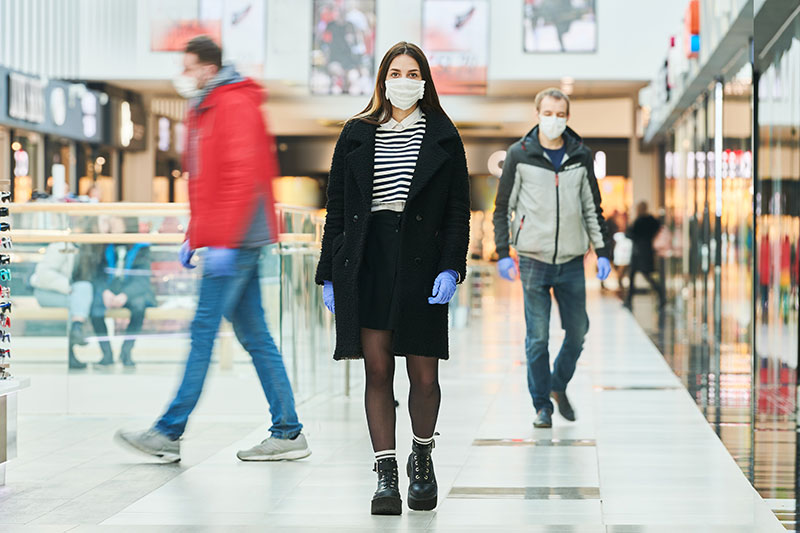 For Providers
Louisiana Office of Public Health Coronavirus (COVID-19) page: http://ldh.la.gov/Coronavirus/
LDH Medicaid Provider Updates/ Memos:
http://ldh.la.gov/index.cfm/page/3872 
Coronavirus COVID-19 Provider Information
http://ldh.la.gov/index.cfm/page/3880 
2020 Health Alert Network Messages
http://ldh.la.gov/index.cfm/page/3865
Informational Bulletins
http://ldh.la.gov/index.cfm/page/1198/n/311
Most Recent
Informational Bulletin 20-13:
Infection Control Guidance for Home Health Agencies
Informational Bulletin 20-12:
COVID-19 Update for PDHC Facilities (Revised May 12, 2020)
Informational Bulletin 20-11:
Teledentistry during the COVID-19 Declared Emergency
Informational Bulletin 20-10:
Revised 96-A Hysterectomy Acknowledgment Form
Informational Bulletin 20-9:
EPSDT Personal Care Services (Revised May 5, 2020)
Informational Bulletin 20-8:
Federal COVID-19 Provider Funding Information (Revised June 15, 2020)
Informational Bulletin 20-7:
COVID-19 – SUD Telemedicine/Telehealth (Revised June 18, 2020)
Informational Bulletin 20-6:
COVID-19 – LMHP Telemedicine/Telehealth (Revised June 18, 2020)
Informational Bulletin 20-5:
COVID-19 Provider Update (Revised June 16, 2020)
Informational Bulletin 20-4:
COVID-19 – MHR Telemedicine/Telehealth (Revised June 18, 2020)
Informational Bulletin 19-3:
Medicaid Managed Care Provider Issue Resolution (Revised June 22, 2020)
Health Plan Advisories
HPA 20-13 COVID-19 Update for PDHC Facilities
HPA 20-12 Telehealth Marketing and Member Education
HPA 20-11 Revised 96-A Hysterectomy Acknowledgment Form
HPA 20-10 EPSDT Personal Care Services
HPA 20-9 COVID-19 – SUD Telemedicine/Telehealth
(Revised June 18, 2020)
HPA 20-8 COVID-19 – LMHP Telemedicine/Telehealth
(Revised June 18, 2020)
HPA 20-7 COVID-19 – MHR Telemedicine/Telehealth
(Revised June 18, 2020)
Family Preparedness Information for Coronavirus Disease 2019 (COVID-19) – source: Louisiana Department of Health
Statewide information from the Louisiana Office of Community Preparedness and Health Protection: http://ldh.la.gov/index.cfm/page/3865 
Questions about COVID-19 now being answered by Louisiana 211 statewide network
Governor's Office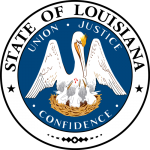 Newsroom: https://gov.louisiana.gov
Recent posts:
As COVID-19 Cases Increase, Louisiana Will Stay in Phase Two
(June 22, 2020)
Gov. Edwards Releases New PSAs Encouraging the Extended Stay at Home Order and How Louisiana Moves Toward Phase One
(May 01, 2020)
Gov. Formally Extends Louisiana's Stay at Home Order Until May 15
(April 30, 2020)
Gov. Edwards Will Extend Stay at Home Order Until May 15 to Continue Flattening the Curve and Slowing the Spread of COVID-19
(April 27, 2020)
Gov. Edwards Announces Funding to the Health Equity Task Force to Examine Causes and Solutions to COVID-19 Racial Disparities
(April 24, 2020)
Gov. Edwards Announces Co-Chairs, Members of COVID-19 Health Equity Task Force and Subcommittees (April 21, 2020)
IMPORTANT COVID-19 HOTLINES FOR THE PUBLIC
General questions for the public: Call 211
SNAP: For information about SNAP or an application, Louisiana residents can text GETSNAP to 898211
Unemployment: File an unemployment claim at www.louisianaworks.net or by calling our Claim Center at 866-783-5567. Be sure to answer YES when asked if you are applying for reasons related to COVID-19. If your work hours have been reduced, partial benefits could be available to you.
Counseling Services: Office of Behavioral Health Keeping Calm during COVID Phone Line 1-866-310-7977
Available 24 hours a day / 7 days a week | All calls confidential
SBA: The Small Business Administration has approved that ALL 64 Louisiana parishes are eligible for COVID-19 business aid.
Louisiana businesses may apply as follows:
LED Hotline for General Small Business Questions- 225.342.4321
OpportunityLouisiana.com
SBA Information– DisasterLoan.sba.gov/ela
Call Toll Free 1-800-659-2955
TTY: 1-800-877-8339
Medicaid: If you have lost your job or are paid hourly and have reduced hours, you may be eligible for Medicaid. Apply online at MyMedicaid.la.gov or by phone at 1-888-342-6207. You can also apply by mail at Louisiana Medicaid, P.O. Box 91283, Baton Rouge, LA 70821.
WIC: If you have any questions, please contact your clinic or 1-800-251-BABY.
Most WIC clinics are still open. Due to current COVID-19 precautions, LA WIC clinics are allowing participants and/or caregivers to stay in their vehicles for appointments. Your information will be collected over the phone and a member of the staff will come out to your vehicle. Please bring your ID, WIC EBT card and all other required documentation. Important: If you or anyone in your family have a fever, cough, or difficulty breathing, please call your WIC clinic and reschedule your appointment.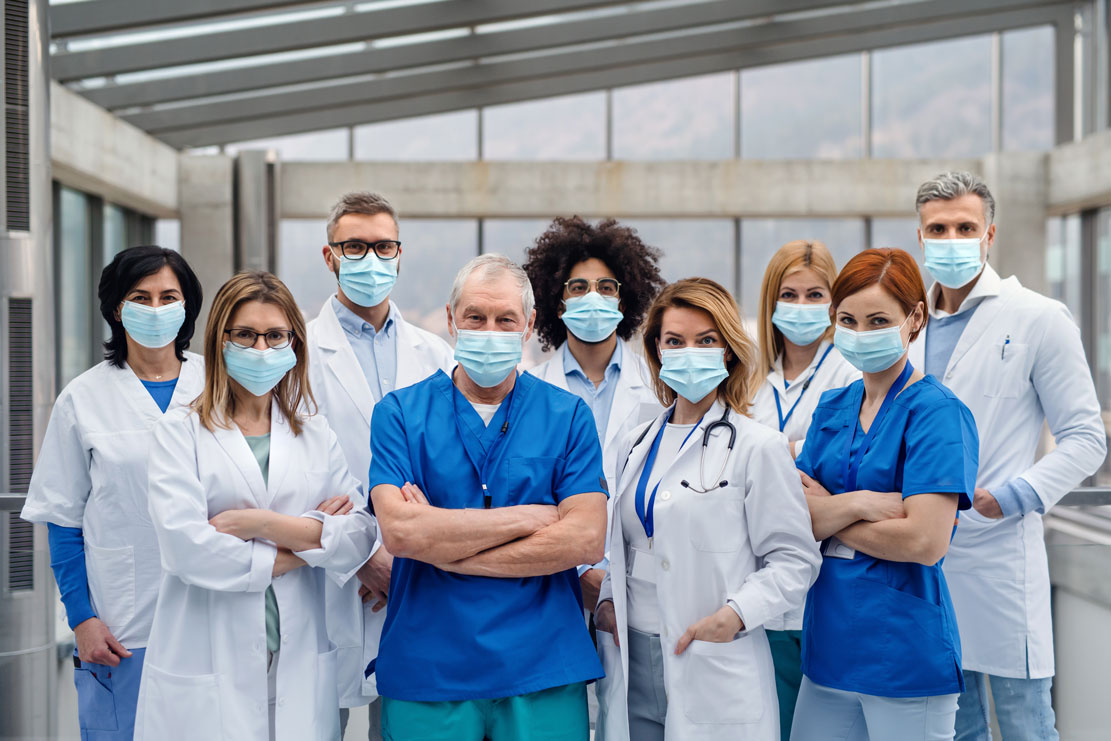 Practice Management Resources

To access the slides and recording from previous  practice management webinars, visit https://forum.pediatricsupport.com. If you are entering the site for the first time you will be asked to create an account.  With this account you will also have access to a host of practice management resources.
Resources: https://forum.pediatricsupport.com
CDC Resources
NEW- MMWR 4/6/2020- Coronavirus Disease 2019 in Children
Summary
What is already known about this topic?
Data from China suggest that pediatric coronavirus disease 2019 (COVID-19) cases might be less severe than cases in adults and that children (persons aged <18 years) might experience different symptoms than adults.
What is added by this report?
In this preliminary description of pediatric U.S. COVID-19 cases, relatively few children with COVID-19 are hospitalized, and fewer children than adults experience fever, cough, or shortness of breath. Severe outcomes have been reported in children, including three deaths.
What are the implications for public health practice?
Pediatric COVID-19 patients might not have fever or cough. Social distancing and everyday preventive behaviors remain important for all age groups because patients with less serious illness and those without symptoms likely play an important role in disease transmission.
"Coronavirus" https://www.cdc.gov/coronavirus/
"Coronavirus Disease 2019 (COVID-19)" and children: https://www.cdc.gov/coronavirus/2019-ncov/specific-groups/children-faq.html
Symptom Checker: https://www.cdc.gov/coronavirus/2019-ncov/symptoms-testing/index.html
Personal Protective Equipment (PPE) Burn Rate Calculator- click here
AAP Resources:
For Clinicians: https://services.aap.org/en/pages/2019-novel-coronavirus-covid-19-infections/
As the COVID-19 pandemic evolves, the AAP has been staying abreast of all confirmed developments related to its global spread and will continue to be vigilant in efforts to develop and share information and guidance with members.
Topics:
Resources Available
To underscore the importance of access to pediatric care, Guidance on Providing Pediatric Ambulatory Services via Telehealth During COVID-19 emphasizes the need for pediatric ambulatory services to continue. These include in-person visits where community circumstances allow. New guidance addresses the provision of telehealth for health supervision visits and acute and chronic care visits through telehealth, delivered by general pediatricians, pediatric subspecialists and pediatric surgeons. It stresses that care should not be delayed during the pandemic, without delay inclusive of and with appropriate referrals. The guidance also urges full payment for telehealth visits at parity with in-person visits. 
Other guidance released provides guidance to support the continued provision and follow up of essential newborn screenings and safety, infection control, and wellness in guidance related to child care settings that remain open, mainly aimed at helping those serving essential workers and their children during the COVID-19 pandemic. 
Pediatricians have observed a significant decrease in in-person child health visits during the COVID-19 pandemic, which not only puts children's health at risk but also places practices in jeopardy as they balance business financing and care delivery. 
"It is imperative that we preserve the medical home and pediatric workforce during this crisis, and to do so, there must be payment at parity with in-person visits for other forms of care like telehealth," said AAP President Sara "Sally" H. Goza, M.D., FAAP. "As the U.S continues to follow guidelines from our nation's infectious disease experts during this pandemic, pediatricians are here to take care of our children and adolescents in multiple ways — in person, via telemedicine or by phone consultation."  
Well-child care should be consistent with Bright Futures Guidelines for Health Supervision of Infants, Children and Adolescents (4th Edition) and the corresponding Bright Futures/AAP Recommendations for Preventive Pediatric Health Care (Periodicity Schedule).
If community circumstances require limiting in-person visits, the guidance urges pediatricians to: 
Prioritize in-person newborn care, newborn well visits and immunization of infants and young children through 24 months of age whenever possible. 
Continue well visits for children through telehealth, with the acknowledgement that some elements of the well exam will need to be completed in clinic once community circumstances allow. 
Complete in-person elements when circumstances permit. These elements include, at a minimum, the comprehensive physical exam; office testing, including laboratory testing; hearing, vision and oral health screening; fluoride varnish; and immunizations. 
Conduct acute or chronic care via telehealth and complete some elements of the acute or chronic care visit in clinic as indicated and when circumstances permit. 
Full payment for recommended codes should occur at the time of the initial visit with the appropriate modifier and should be eligible for full payment if billed by the pediatrician no matter the child's age. 
Guidance on Newborn Screening During COVID-19 calls for continued bloodspot screening, early hearing detection and intervention, and critical congenital heart disease screening. The guidance recommends that pediatricians continue to follow federal and state guidelines on newborn screening and the uniform screening panel, and specific state guidance to procure results. 
Follow-up on abnormal results often requires rapid intervention, making it especially important for parents to continue with newborn visits, Dr. Goza said. "As you all know, newborn screening saves lives, and we must be diligent in making sure all children are screened according to the guidelines from the state they live in."
Guidance Related to Childcare During COVID-19 is consistent with Centers for Disease Control and Prevention guidance. Although much of the document is intended for those serving essential workers, pediatricians who work as child health safety consultants in their communities and those who might anticipate phone calls from families can consult the guidance for information specific to fever, personal protective equipment and other safety recommendations specific to COVID-19.AAP Guidance: Telehealth Payer Policy in Response to COVID-19, which outlines policy changes aiming to alleviate barriers to telehealth care
Telehealth webinar
Guidance on structuring your practice during the pandemic.
The CDC has updated the priorities for testing patients with suspected COVID-19 infection. This guidance prioritizes health care professionals and first responders to receive testing. It also recommends more aggressive testing (even for milder cases) in communities where there are more COVID-19 hospitalizations.

ABP Statement & Resources
Statement from ABP on Maintenance of Certification
Tuesday, April 7, 2020 – 17:00
Dear Colleagues,
The American Board of Pediatrics (ABP) thanks each and every pediatrician for the exceptional commitment to caring for children during the COVID-19 pandemic. We recognize that these are truly unprecedented times and want to do everything we can to allow you to focus on what is most important: your patients and your families. Our commitment is that no pediatrician will lose their ABP certification because of the extraordinary patient care pressures associated with this pandemic.  
Pediatricians across the country are learning about COVID-19, applying what they learned to their practice setting, and adapting their approach to better care for patients at an unprecedented rate. The ABP will recognize board-certified pediatricians for these contributions through the MOC program. No action is required on your part. Additionally, if you are unable to participate in MOC activities or MOCA-Peds because of the demands of this pandemic, it will not jeopardize your certificate or your ability to re-enroll in MOC when your cycle is due for renewal.
I thank you again for the incredible commitment to our profession and to the children under your care. The extraordinary dedication, service, and courage on display by board-certified pediatricians during this crisis are in the highest and best traditions of our profession. Our intent is to support you in a shared mission of protecting the health of children during a global crisis. We will communicate regularly as this crisis evolves and continue to be available to answer your questions via phone and email.
Sincerely,
David G. Nichols, MD, MBA
President and CEO
Read this and more: https://www.abp.org/news/covid-19-updates