Louisiana AAP
Committee on Childhood Obesity & Nutrition
June 7, 2021 declared
Louisiana Childhood Obesity Awareness Day
Sen. Franklin Foil, Barry Milligan, Regina Barrow, Gerald Boudreaux
Rep. Pat Moore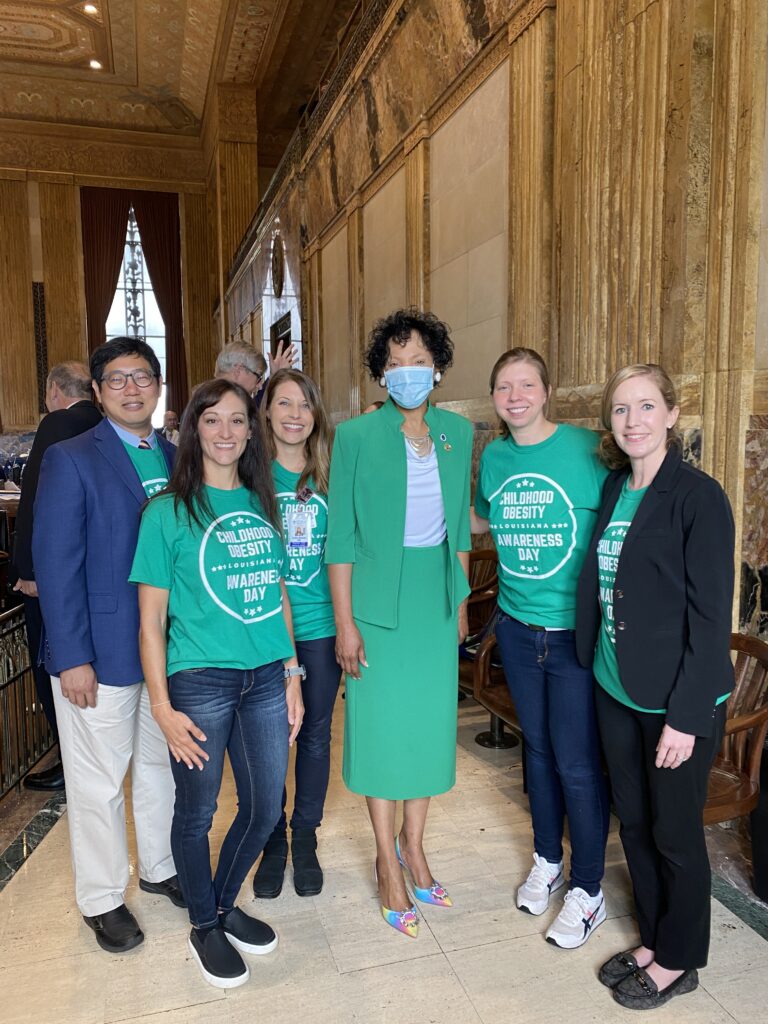 Rep. Larry Bagley
Rep. Katrina Jackson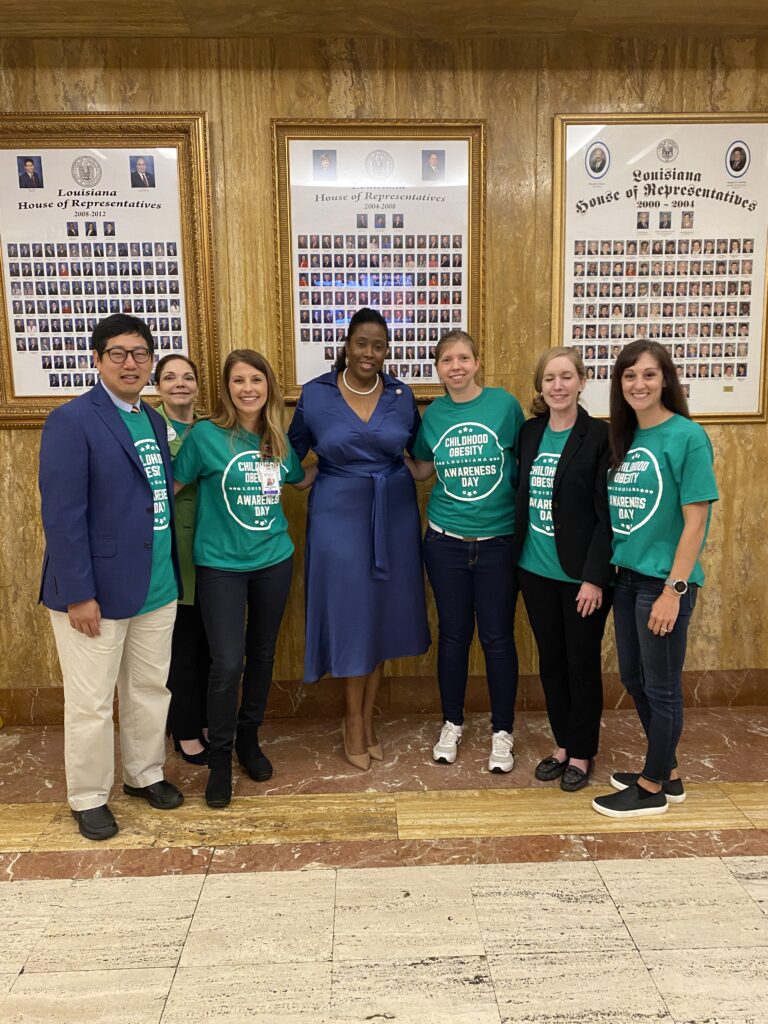 who we are
The LAAAP Committee on Childhood Obesity & Nutrition is a group aimed at facilitating connection and collaboration amongst pediatricians who are interested in improving child nutrition and reducing childhood obesity across Louisiana. Click HERE to join!
learn & Explore
Help your patients build healthy habits to last a lifetime using these resources! 
Technology + Nutrition
Harness the power of technology to make healthy choices!
GoNoodle® engages 14 million kids every month with movement and mindfulness videos created by child development experts. Available for free at school, home, and everywhere kids are!
Want to make a difference in your community?
learn about opportunities to get involved below
LA-AAP Committee on Childhood Obesity & Nutrition
Collaborate and connect with pediatricians across LA who are interested in improving child nutrition and reducing childhood obesity in our state! Help instill healthy habits in the children in your community.
The Louisiana Obesity and Diabetes Collaborative is a group of dedicated individuals working to improve health outcomes related to obesity and diabetes through advocacy work, including increasing health literacy, connecting patients to programs and services, and increasing awareness of prediabetes and diabetes. Sign up for emails to learn about quarterly meetings!
Join the AAP sections on obesity and nutrition to connect with pediatricians across the US!
Join the Obesity Medicine Association, or sign up for free emails about upcoming webinars and conferences! Obesity Medicine Association (OMA) members are physicians, nurse practitioners, physician assistants, and other healthcare providers who take a comprehensive, evidence-based approach to treating obesity.
Get involved with school health and nutrition in your local school district! For more than a decade, Healthier Generation has worked with schools, youth-serving organizations, businesses, and communities to empower kids to develop lifelong healthy habits by ensuring the environments that surround them provide and promote good health.
Through the Walk with a Doc program, you can set up a monthly walk with your patients and their families. Walk with a Doc is a grassroots effort with a model based on sustainability and simplicity. A doctor gives a brief presentation on a health topic and then leads participants on a walk at their own pace.
AAP Institute for Healthy Childhood Weight
Earn a free CME
Childhood Obesity in Primary Care = 6 Hrs FREE CME!
Building a Foundation for Healthy Active Living= 4 HRS FREE CME!
Join Now
LA AAP Obesity and Nutrition Committee Sign up