Preparation & Response Resources
Disaster Preparedness for Practices
Children have physical, mental, behavioral, developmental, communication, therapeutic, and social needs that need to be addressed in all aspects of disaster preparedness, response and recovery. Pediatricians play a key role in preparing and treating families before and after Louisiana disasters. While the COVID-19 pandemic has consumed our daily lives, we cannot lose sight of the fact that Louisiana is a state prone to natural disasters, and hurricane season is upon us. Below is a list of resources for pediatricians and parents to assist in mitigating the negative impacts of disasters on practices and families.
Preparing Your Practice:
Preparedness Checklist for Pediatric Practices – AAP
Information for Pediatric Practices – AAP
Preparing for Hurricanes During the COVID-19 Pandemic – CDC
Safety Information for Health Care Professionals – CDC
Children and Disasters: Disaster Preparedness to Meet Children's Needs – AAP
Vaccine Storage and Handling
Vaccine Storage and Handling – AAP
Vaccine Storage and Handling Toolkit – CDC
Health Concerns Related to Natural Disasters:
Diarrhea Guidelines after a Disaster – CDC
Flood Water after a Disaster or Emergency – CDC
Leptospirosis Yellow Book Chapter – CDC
Mental Health Resources:
General Mental Health Resources:
Disaster Preparedness, Response, and Recovery – SAMHSA
Disaster Distress Helpline – SAMHSA
SAMHSA Disaster Mobile App
Behavioral Health Treatment Services Locator – SAMHSA
Mental Health Resources for First Responders:
Tips for Health Care Practitioners and Responders: Helping Survivors Cope with Grief After a Disaster or Traumatic Event – SAMHSA
Adjusting to Life at Home: Tips for Families of Returning Disaster Responders – SAMHSA (Spanish)
Supporting Child Mental Health (Resources for Pediatricians):
AAP and Children and Disasters Website
Helping Children Cope and Adjust – AAP
Resources for Families:
Louisiana Emergency Preparedness Guides
The guides are available in three (3) versions:  English, Spanish and Vietnamese. Just click one of the links below to download and/or print the guide.
English: Louisiana Emergency Preparedness Guide 
Espanol: La Guía Oficial de (Louisiana Emergency Preparedness Guide)
Vietnamese: Chính thüc Louisiana bão Survival Guide (Louisiana Emergency Preparedness Guide)
Safety and Basic Needs: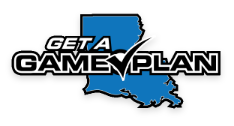 Mental Health:
How Families Can Cope with Relocation Stress After a Disaster – Healthy Children
Responding to Children's Emotional Needs During Times of Crisis – Healthy Children
Helping Children Cope with a Disaster – CDC
Talking to Children about Disasters – Healthy Children (Spanish)
Disaster Distress Helpline – SAMHSA
SAMHSA Disaster Mobile App
Behavioral Health Treatment Services Locator – SAMHSA
Educational Materials to Share:
Flood PSAs
Educational Flyers on Floods
Hurricane Laura Information from the State:
To receive text notifications from the Governor's Office pertaining to Hurricane Laura, text 'LAURA' to 62783 and sign up for phone calls by going to Smart911. For shelter information, text 'LASHELTER' to 898211 or call 2-1-1.
Informational Bulletin 20-17
Hurricane Laura Provider Assistance FAQs – Published 8/30/2020
Hurricane Laura Member Assistance FAQs – Published 9/4/2020 
Resources
Texas Medicaid and Children's Health Insurance Program (CHIP) Managed Care Organizations Contact Center Phone Numbers
Nursing Home Memo on Bed Capacity Admissions and Medicaid Payments
Electronic Medicaid Eligibility Verification System User Manual
Instructions on Accessing eMEVS
Home and Community-Based Service Provider Issues Memorandum (Posted August 28, 2020)
Nursing Facility Admission Process
Reception Center for Evacuees Seeking Shelter Opens at Alexandria MegaShelter
August 31, 2020
The Louisiana Department of Children and Family Services (DCFS) has opened a Reception Center at the Alexandria MegaShelter for Hurricane Laura evacuees seeking shelter. The Reception Center at Shrine on Airline / Zephyr Field has now closed.
Evacuees in need of shelter must go to the reception center to be placed in a non-congregate shelter as one becomes available. Anyone who arrives directly at a hotel will not be admitted and will be required to go to the reception center.
The reception center will be open 24/7 until further notice:
Alexandria Reception Center
Alexandria MegaShelter
8125 Hwy 71 South
Alexandria, LA 71302
Open 24/7
This information is also available by texting LAShelter to 898-211 or by calling 2-1-1.
Blue Tarp Request:

Disaster Food Assistance (DSNAP)

DSNAP provides eligible low- to moderate-income households – who do not normally receive SNAP benefits – with help buying groceries due to lost income or damages following a disaster.
During the Governor's press conference on 8/31/20, residents were encouraged to apply through the DSNAP portal (www.dcfs.louisiana.gov/cafe). During the press conference it was indicated DSNAP benefits related to Hurricane Laura would begin September 10, 2020.
Current SNAP Recipients Do Not Need to Register for DSNAP
If SNAP clients are eligible for additional benefits in the event of a disaster, those benefits would be loaded onto their EBT cards automatically or the SNAP recipients would have to submit a form through a different process than the DSNAP.
Registering does not guarantee benefits. DSNAP is only administered after a federally-declared disaster and after the State of Louisiana receives approval from the United States Department of Agriculture, Food and Nutrition Services to activate DSNAP services.
From the CDC:
Hurrican Laura- Clinical Guidance for Carbon Monoxide (CO) Poisoning
 Summary below. Click here for full document: 
The Centers for Disease Control and Prevention (CDC) is reminding clinicians seeing patients from the areas affected by Hurricane Laura to maintain a high index of suspicion for CO poisoning. Other people who may be exposed to the same CO source may need to be identified and assessed.
The signs and symptoms of CO exposure are variable and nonspecific. A tension-type headache is the most common symptom of mild CO poisoning. Other symptoms may include dizziness, flu-like symptoms (e.g., weakness, nausea, vomiting, fatigue) without a fever, drowsiness, chest pain, and altered mental status.
Clinical manifestations of severe CO poisoning include tachycardia, tachypnea, hypotension, metabolic acidosis, dysrhythmias, myocardial ischemia or infarction, noncardiogenic pulmonary edema, neurologic findings including irritability, impaired memory, cognitive and sensory disturbances, ataxia, altered or loss of consciousness, seizures, coma, and death, although any organ system might be involved.
Although CO poisoning can be fatal to anyone, children, pregnant women, the unborn, persons with sickle cell disease, older adults, and persons with chronic illness (e.g., heart or lung disease) are particularly vulnerable.