For more information about LAVA, check out our flyer!
Louisiana Vaccine Alliance is a group of physicians, parents, and community members working to reduce vaccine-preventable disease across the lifespan through education, advocacy, and strategic partnerships.
Meet Our Leadership
Dr. Joseph Bocchini, Jr.  received his MD from St. Louis University, completed a residency in pediatrics at the University of Connecticut and a fellowship in pediatric infectious diseases at The Johns Hopkins University. Dr. Bocchini is a past member of the Advisory Committee for Immunization Practices of the Centers for Disease Control and Prevention. He continues to serve as a member of the ACIP HPV vaccine workgroup, as well as President of the National Foundation for Infectious Diseases (NFID).
Dr. John Vanchiere is a Pediatric Infectious Disease Specialist and has been on the faculty at LSUHSC-Shreveport since June 2007. He is a graduate of Tulane University, Emory University School of Medicine and completed his Pediatrics and Pediatric Infectious Diseases Training at Baylor College of Medicine.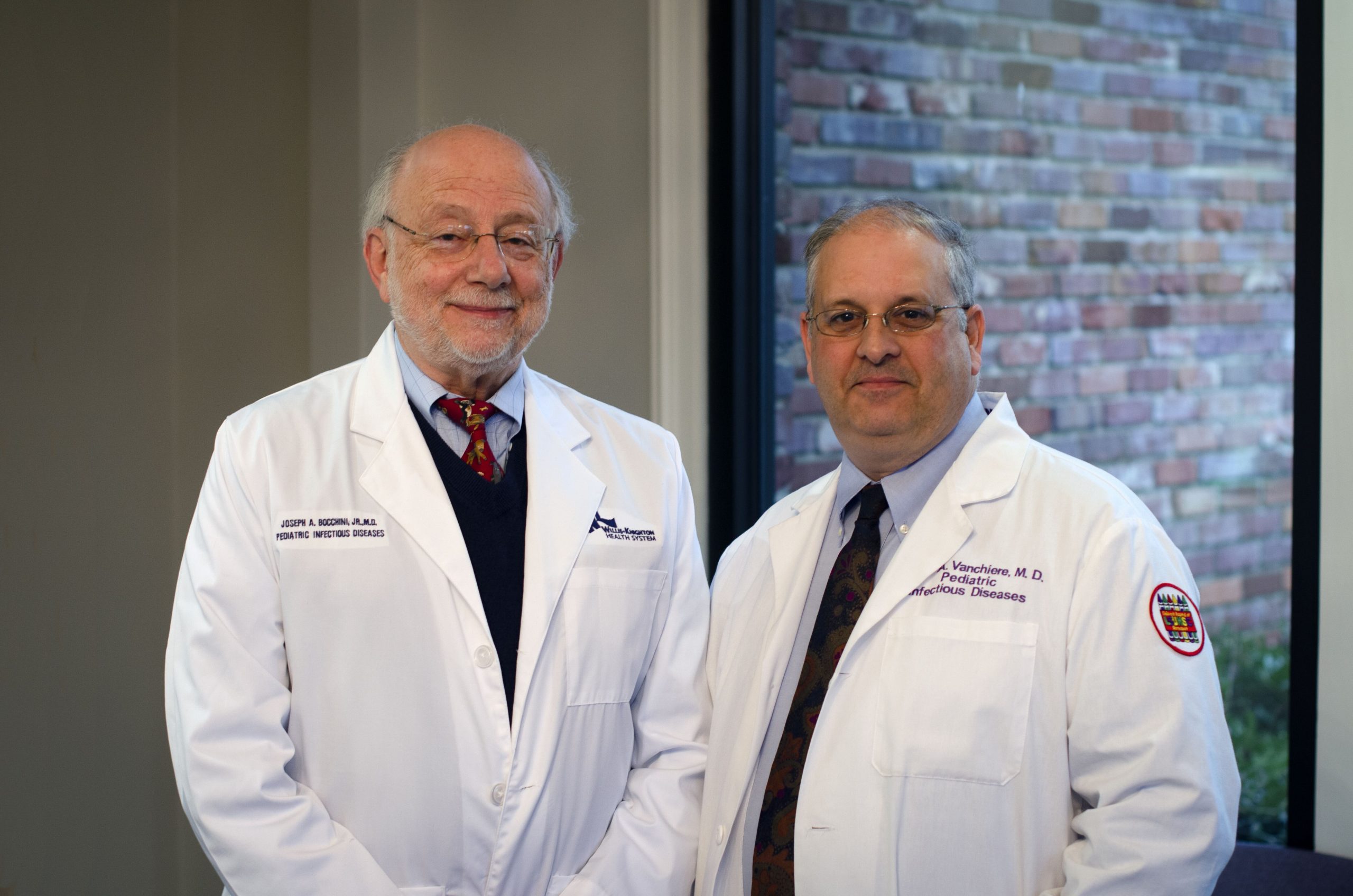 Left to Right: Dr. Joseph Bocchini, Jr., Dr. John Vanchiere
At the Louisiana Vaccine Alliance, we are focused on achieving goals that directly impact the lives of children in our state. Our primary goals are to
Raise the public's awareness of vaccine-preventable disease

Increase use of the Louisiana Immunization Network for Kids (LINKs)

Educate healthcare providers, the public, and policy makers

Provide evidence-based resources families need to make informed choices

Advocate for immunization policy in Louisiana that is evidence-based, ensures equitable access to immunizations, and protects communities from vaccine-preventable disease.